Contractor Punchout Ticket System
We use technology to our advantage. Phones and tablets can be just as important today on jobsites as hammers and nails. Our contractor punch list ticketing system allows us to communicate with contractors and track the work. No special software or subscriptions required. While on a jobsite we can take photos and create a punch ticket within minutes. Once the ticket is completed the system sends the contractor an email or SMS text message with a link and the contractor can open and view in any browser and can simply email or text the link to any employee or subcontractor for viewing.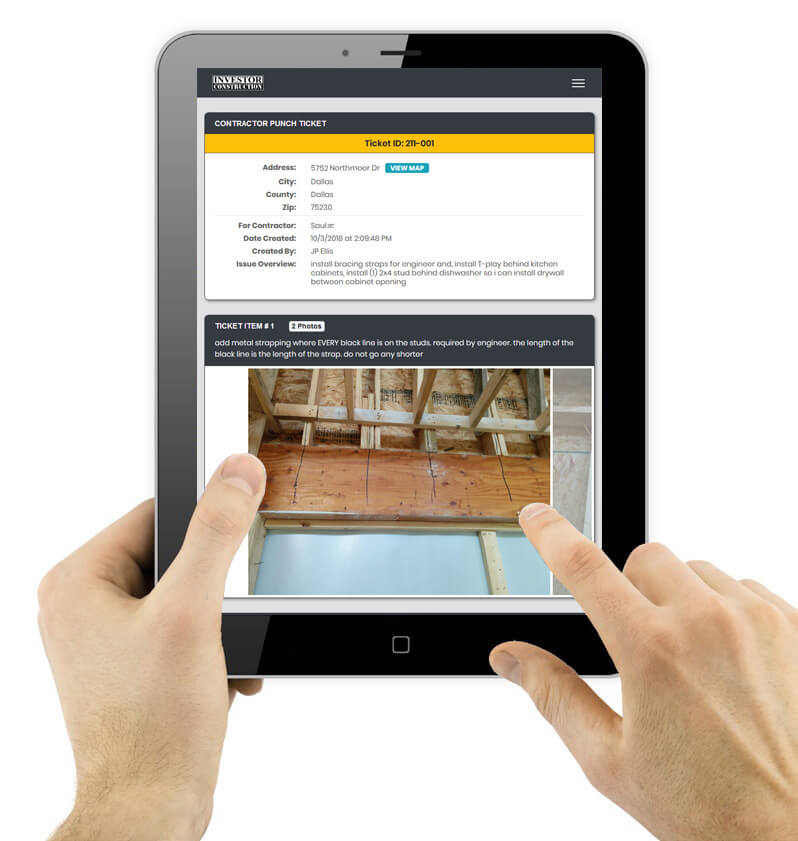 Many builders do NOT want to use a system like this for 2 main reasons:
1) either they are old school builders and dont understand technology like this or just dont want the hassle
2) other systems on the market are FAR TOO COMPLICATED to use and have too many features like accounting and other bloatware that is not necessary for just a contractor punch ticket system
We are not afraid of technology and embrace it's use and this system makes us a better builder.